Fastener History: The Screw
Posted by AFTE Fastener on
Here at AFT Fasteners, we provide a huge selection of fasteners and industrial supply products at affordable prices. Our fastener selection includes a wide variety of screws, bolts, anchors, nails, washers, nuts, rods, studs, rivets, cable ties, pins, and more. Our fastener superstore services a variety of industries, such as electronic hardware, aerospace, the military, MRO, petrochemical, construction, engineering, tower, and more. With several distribution locations across the country, we can provide you the fasteners that you need in a timely manner and at a great cost. Today, we would like to discuss the history behind screws.
Invention
The screw head is believed to have been invented around 400 BCE by Archytas of Tarentum. Many hail Archytas as the founder of mechanics, and he was believed to be a contemporary of Plato. Archytas was a scientist, a philosopher, and a major Pythagorean mathematician. Additionally, Archytas applied a theory of proportions to musical harmony as well.
Screws In Presses
The first screws were used in olive and grape presses, which were used to make oils. In the Middle Ages, this same type of machinery would be adapted to be used as printing presses and paper presses. With the use of screws, tremendous force could be exerted upon the object being pressed using the most minimal amount of effort.
Military Weapons
In the early 16th century, screws were used in putting firearms together. Firing guns needed to be fastened together tightly and they needed to stay snug when the firing gun emitted vibrations. Screws were also used in fastening armor as well. At the time, screws were made by first hammering out a head and shank and then severing the thread using a die called a screw plate. The threads of screws needed to be as accurate as possible in order to fit properly in the receiving threads.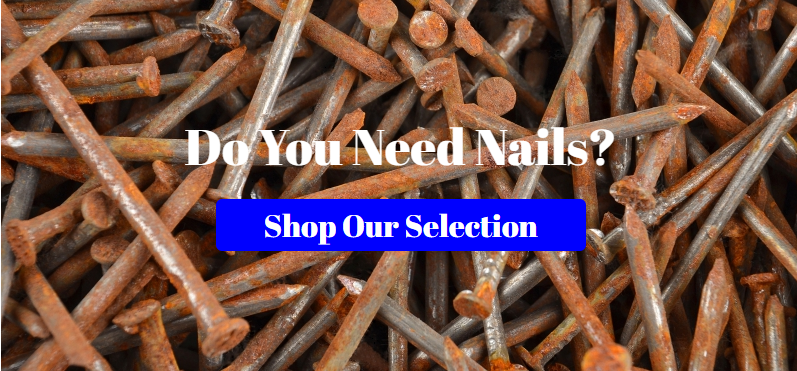 Factory Production Of Screws
The production of screws significantly changed in England in 1760 when Job and William Wyatt patented a design for a machine that automatically produced screws. For 16 years, the brothers raised money to open a factory, and their dreams were finally realized. Before their machine was invented, it took several minutes to produce a screw, but their machine was able to make a screw within one to six or seven seconds. Despite their excellent machinery skills, the Wyatt brothers were not the best businessmen, and their venture wasn't successful. Their successors were able to achieve success by producing upwards of 16,000 screws a day using a team of only 30 people.
Tapered Thread Machine
Tapered thread machines were not invented until 1842 in the US. Prior to this invention, the lathes that produced screws couldn't produce the tapering that is featured on modern screws. Without tapered threading, a hole had to be drilled prior to the installation of a screw. After the tapered thread machine was finally invented, the United States became the most significant screw manufacturer in the world.
At AFT Fasteners, we have any type of fastener that you could possibly need. No matter what industry you work in, we provide a variety of fasteners and other industrial supplies for your needs. Shop our fastener superstore today for bolts, fasteners, and more.
---